Profile

Free Account
Created on 2011-05-22 19:18:09 (#891727), last updated 2011-05-22 (330 weeks ago)
1,367 comments received, 0 comments posted
134 Journal Entries, 102 Tags, 0 Memories, 0 Icons

About

Mini Bio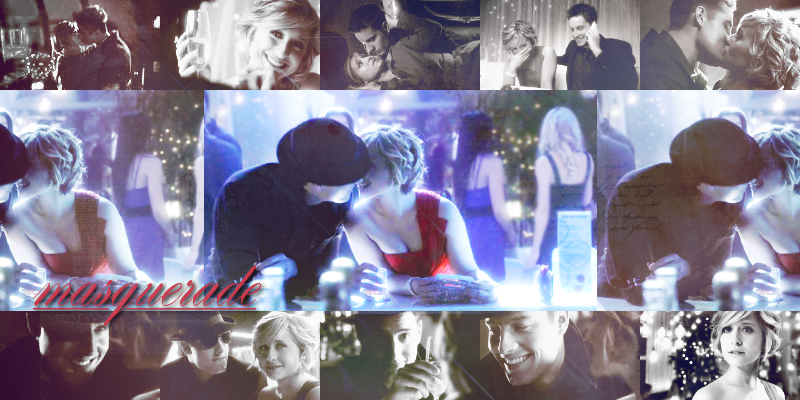 I love reading and writing fanfic although at this time I only have written Chlollie.

New Friending Info -- If you friend me I will most likely friend you back (provided we have at least a few things in common).





.:Books:.
Sense and Sensibility, Pride and Prejudice, Mansfield Park, Emma, Anne of Green Gables

.:Movies:.
Harry Potter Series, Stardust, Empire Records, What happens in Vegas, The Proposal, anything and everything by John Hughs, Little Women, The Princess Bride, Romeo and Juliet (1996 version), Enchanted, The Little Mermaid, Alice

.:TV Shows:.
Smallville, How I met your mother, Veronica Mars, Supernatural, The Good Wife, Gossip Girl, General Hospital, Buffy the Vampire Slayer, Roswell, Angel, Weeds, Sex and the City, Entourage, One Tree Hill, NCIS, Bones, House

.:Bands:.
30 Seconds to Mars, One Republic, Sick Puppies, Florence and the Machine, Trading Yesterday, The Killers, Oasis, Snow Patrol, Linkin Park, Lifehouse, Sum 41

.:Characters:.
Chloe Sullivan, Oliver Queen, Barney Stinson, Lois Lane, Logan Echolls, Lex Luthor, Chuck Bass, Spike, Anthony DiNozzo

.:Actors/Actresses:.
Allison Mack, Justin Hartley, Neil Patrick Harris, Michael Rosenbaum, James Franco, Alyson Hannigan, Ed Westwick, Jason Dohring, Anne Hathaway

.:Pairings:.
Chloe/Oliver, Lois/Clark, Tess/Emil, Barney/Robin, Marshall/Lily, Blair/Chuck, Mac/Dick, Logan/Veronica, Spike/Buffy, Booth/Brennan, Tony/Ziva, McGee/Abby, Michael/Fiona, Draco/Hermione, Dante/Lulu, Ethan/Kristina, Liz/Lucky, Michael/Maria, Liz/Max, Hodgins/Angela, Nathan/Haley, Brooke/Lucas, Alice/Hatter


scholarslayouts for journal and profile layouts.

jennyspring for mood theme

miss_morrygan for all the amazing banners she's made for my stories.



Connect
30 seconds to mars
,
alice
,
alice/hatter
,
allison mack
,
alyson hannigan
,
angel
,
anne hathaway
,
anne of green gables
,
anthony dinozzo
,
barney stinson
,
barney/robin
,
beauty and the beast
,
blair waldorf
,
blair/chuck
,
bones
,
booth/brennan
, brook/lucas,
buffy the vampire slayer
,
chloe sullivan
,
chlollie
,
chuck bass
,
cindy mackenzie
,
clois
,
dante/lulu
,
dean winchester
,
dick casablancas
,
draco malfoy
,
draco/hermione
,
ed westwick
,
emma
,
empire records
,
enchanted
,
entourage
,
ethan/kristina
,
fanfiction
,
florence and the machine
,
freaks and geeks
,
gh
,
gossip girl
,
harry potter
,
hermione granger
,
himym
,
hodgins/angela
,
how i met your mother
,
jackie/hyde
,
james franco
,
james marsters
,
jason dohring
,
jensen ackles
, john hughs,
johnny depp
,
justin hartley
,
kristen bell
,
leighton meester
,
lex luthor
,
lifehouse
,
linkin park
,
little women
,
liz/max
,
logan echolls
,
logan/veronica
,
lois lane
,
lucky/liz
,
mac/dick
,
mansfield park
,
michael rosenbaum
,
michael/fiona
,
michael/maria
,
nathan/haley
,
ncis
,
neil patrick harris
,
oasis
,
oliver queen
,
one republic
,
oth
,
pride and prejudice
,
reading
,
romeo and juliet
,
roswell
,
ryan hansen
,
sense and sensibility
,
sex and the city
,
sick puppies
,
smallville
,
snow patrol
,
spike
,
spike/buffy
,
stardust
,
sum 41
,
supernatural
,
that 70's show
,
the good wife
,
the killers
,
the little mermaid
,
the princess bride
,
tina majorino
,
tony/ziva
,
trading yesterday
,
veronica mars
,
weeds
,
writing

People
[View Entries]

Communities
[View entries]

Feeds
[View Entries]

Subscriptions (0)

Linking
To link to this user, copy this code:
On Dreamwidth:
Elsewhere: